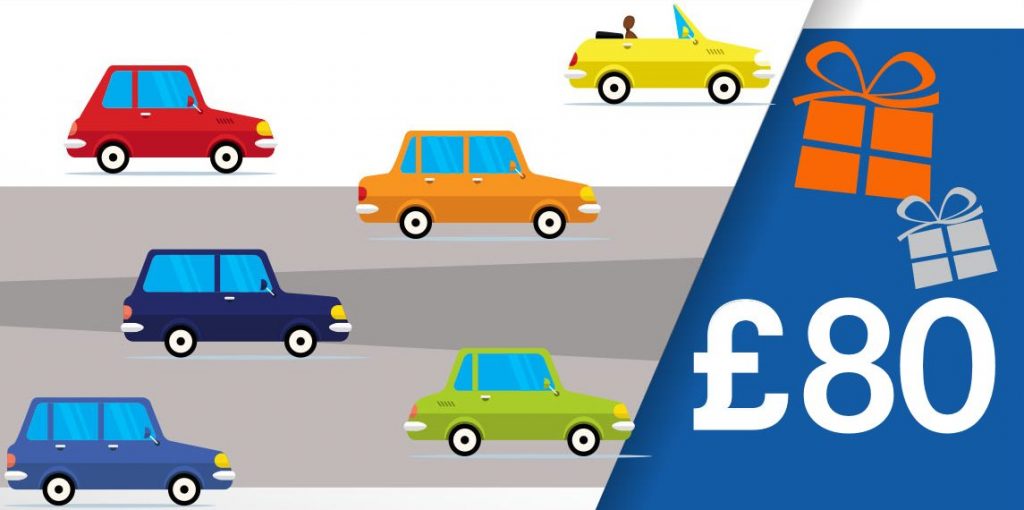 Driving lessons are the perfect present for any occasion:- Birthday, Christmas, Valentine's day, Pancake day – the list is endless.      
Our personalised gift vouchers can be delivered to your door. We are currently offering daytime manual lessons, all at sixty minutes each. The vouchers can be one or any combination of the following prices:
1st 4 daytime manual lessons £80 (weekdays before 6pm & if the recipient has never driven before),
1 manual lesson £26.95
5 manual lessons £130.00
10 manual lessons £255.00
20 manual lessons £500.00
Times for the lessons are 9am-6pm Monday-Friday.
Before ordering please make sure that we cover your area & we can accommodate specific requirements.  If you're not sure, check HERE or give us a ring on 0208 852 3300.
Please note that this service is for ordering gift vouchers for someone else. To pay for lessons for yourself, simply pay your instructor directly on your first lesson.
There are two ways of ordering Gift Vouchers:-
Use the PayPal button below. Click on one of the options & we will post the gift vouchers to you. On 'Seller's instructions' add the name & address of the recipient.
Pop into our office at 2 Lee High Road London SE13 5LQ
Please ensure we cover your area before ordering. Our vouchers are valid for six months from the purchase date, they are non-transferrable & non-refundable. Please ensure the recipient has a valid provisional licence & is available for lessons Mon – Fri 9am – 6pm.